The open concept design is an increasingly popular choice in home design, and there are many reasons to get on board with this exciting trend. Marked by wide open spaces -- often a combined kitchen, dining room, and living room -- open floor plans feel spacious and inviting. Not only are they ideal for smaller homes that can feel cramped by a traditional floor plan, but open concept design also fosters a sense of togetherness. Gone are the days when preparing a meal meant feeling cut off from your family or guests, because with open design, people can gather in a common multi-functional space rather than spreading out into separate rooms.

Choosing the flooring that works best in every part of your open concept design can feel daunting, so here are a few tips to help you find the right floor for you.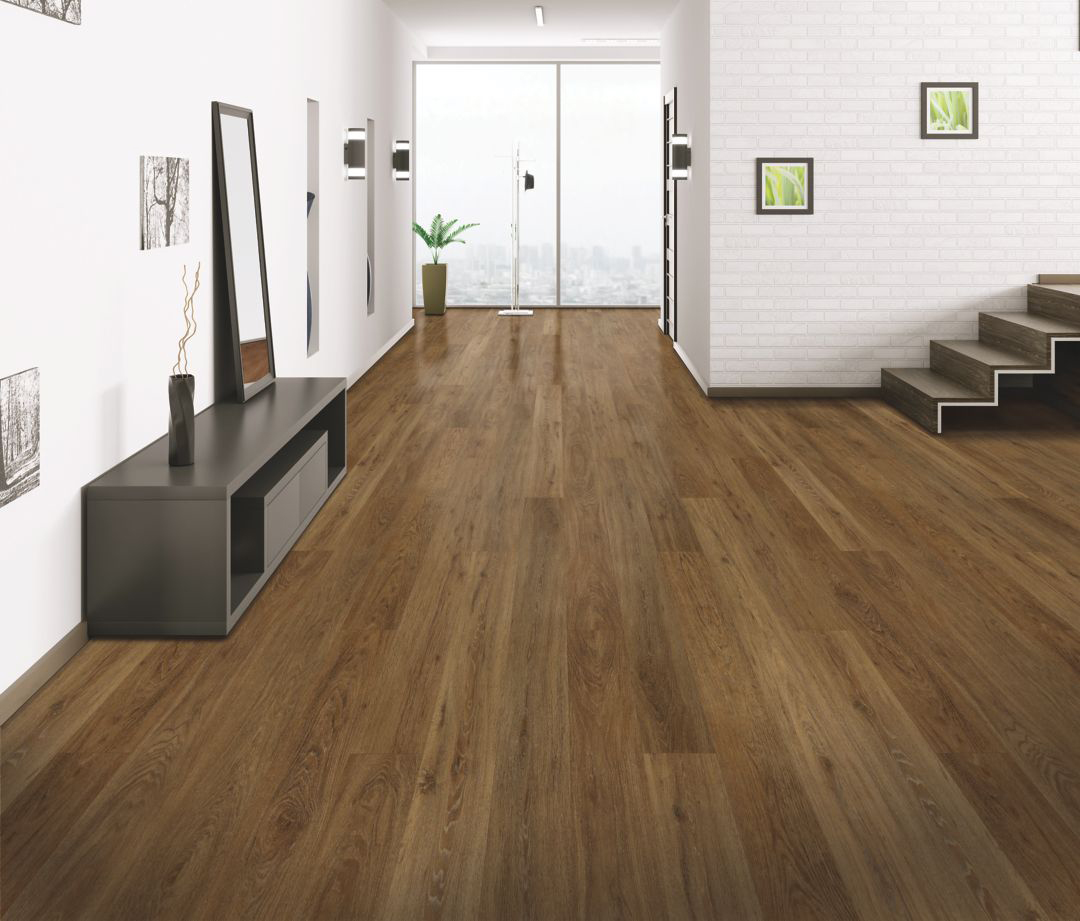 Tip 1: Pick one flooring type and stick with it.
When possible, avoid mixing floor types -- kitchen tile that transitions to vinyl in the dining room and a carpeted living room produces visual blocking that lessens the aesthetic impact of an open concept space. If you're looking for a versatile option that works in any space, consider rigid vinyl flooring, which has the look and feel of wood but the durability to withstand the wear and tear of a kitchen or high-traffic area.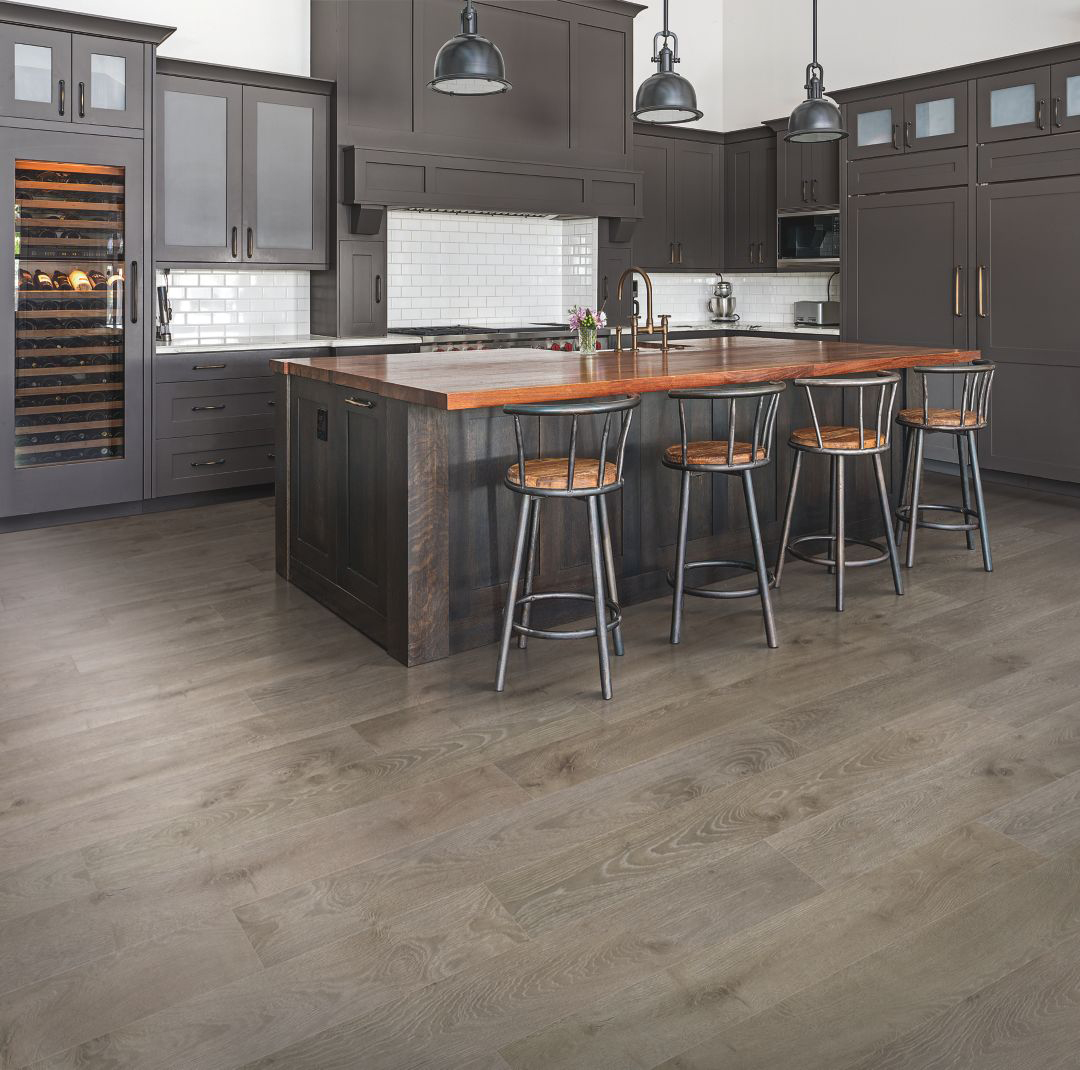 Tip 2: Pick the right plank size for your space.
Hard surface flooring comes in a variety of widths and lengths, but which one is right for your space? A good general rule is to consider the size of the space you're in, and choose a similarly proportioned plank. For large rooms with high ceilings, a wide plank will look right at home, while a short, narrow plank may make the floor seem too busy. But that same narrow plank would work perfectly in a smaller space.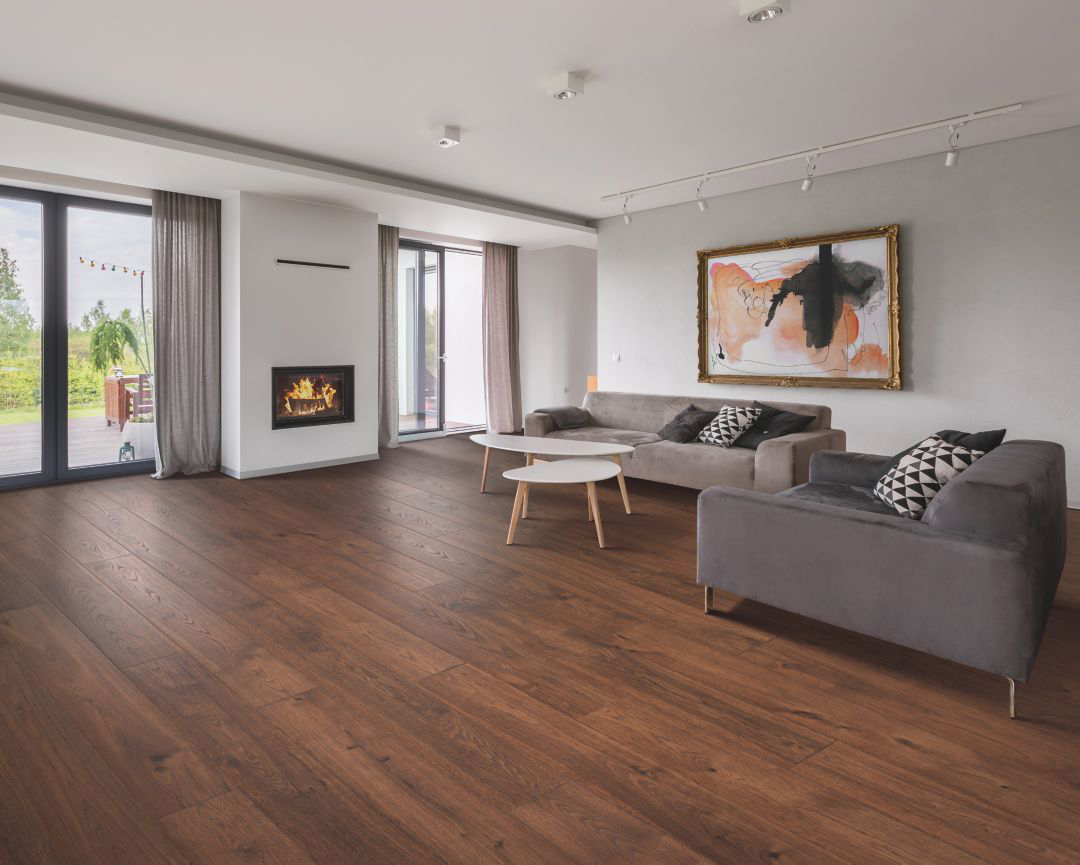 Tip 3: Pick a versatile color.
Keep in mind that the color you choose will need to look just as natural in a dining room as it would in a home office or a kitchen. Also, the floor you pick will likely outlast many of your current design choices. With that in mind, you'll want to choose a fairly neutral color, such as brown, beige, or grey. A deep brown with realistic graining and texture like Mohawk RevWood Plus in style Elderwood and color Aged Copper Oak would work beautifully in a variety of spaces.

As you carefully craft the look of your open concept design, choosing the right floors is crucial. Color, size and type of material work together to create a unified and intentional aesthetic. Regardless of the final look you're dreaming of, our team can help you find your perfect floor.